How to Order
Phone
08 9756 0460
Fax:
08 9756 0460

Mail:
SWANRIVER FURNITURE, 16 Warren Rd, Nannup WA 6275

Email enquiries can be made to phil@swanriverfurniture.com.au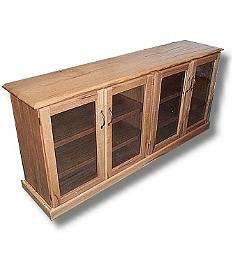 Marri Buffet
Marri ( Red Gum) 4 door buffet.

2.000l x. 900h x. 450d



Price: $2895 AUD
Tip: Convert into your local currency.



Additional Information:

This timber presents beautifully in any piece.

Even more so when shown in a piece like this where the natural quality of this warm honey coloured timber contrasts so nicely with the natural feature of the sap channels and other distinctive attributes.

This piece has a shaped face edge which flows with contour, highlighted by a play light and shadow through the dips and valleys with a shadowline picking up the soft rounded edges on the door frames and end sets.

A must feel item.